July 13,2022
KNIGHTS OF THE ZODIAC LIVE ACTION FILM'S FIRST LOOK PANEL AT SAN DIEGO COMIC CON 2022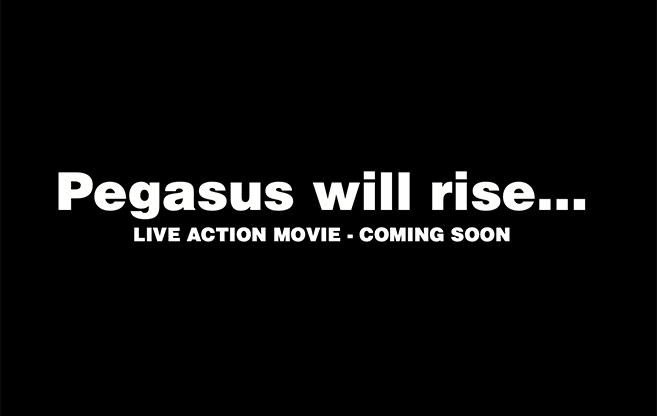 Panel to Host Members of the Cast and Crew to Give Fans a Behind-the-Scenes Look at the First Ever Live Action Adaptation of the Globally Renowned Franchise
San Diego Comic Con has announced that there will be a panel introducing the upcoming live action film,
Knights of the Zodiac
on Saturday, July 23 from 5:30 p.m. (PDT) Room 6A.
The panel titled, "First Look: Knights of the Zodiac," will feature an exclusive behind-the-scenes look at the first ever live action adaptation of this fan-favorite franchise. The panel will be led by members of the film's crew including Toei Animation producer Yoshi Ikezawa (Netflix Original Anime Series
SAINT SEIYA: Knights of the Zodiac
), director Tomasz Baginski (
The Witcher
), fight choreographer Andy Cheng (
Shang-Chi and the Legend of the Ten Rings
), and screenwriters Josh Campbell and Matt Stuecken (
10 Cloverfield Lane
). The panel will also welcome key cast members Madison Iseman (
Jumanji
franchise) and Diego Tinoco (
On My Block
) to share footage from on and off the set.
For further details on the panel at San Diego Comic Con 2022, please visit the official program schedule at:
https://www.eventeny.com/events/comiccon-2022-3116/?action=schedule-item&action_ops[item_id]=20244
For all the latest updates on Knights of the Zodiac live action film, please follow the official social media channels below:
Twitter:
https://twitter.com/KotZmovie
Instagram:
https://www.instagram.com/kotzmovie/
Facebook Page:
https://www.facebook.com/KotZmovie